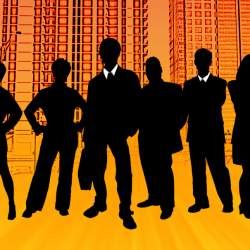 It's been about 8 months since I announced I was "going quiet for a while" to work on some major projects with a business partner. Now, at last, we're releasing our first product, so you can start to get an idea of what I've been working on all this time. (There's a whole lot more in the works, and a lot of behind-the-scenes code I've written for an existing business too -- so don't look at this and think we must be the slowest product developers in history! :-)
First, a little about my business partner. He's my older brother, Thor Roundy. If you've ever read what I've posted on this blog and thought I might be worth listening to, let me tell you -- Thor is the man you want to listen to. I'm not sure which of us has more native intelligence, but I'll admit it -- he has put his to far better use than I have.
Here are some highlights from his resume to give you an idea of what he has accomplished with only a 2-year head start on me:
Education:
Boalt Hall Law School, University of California, Berkeley, J.D. 1992
Utah State University, B.A. 1989, Magna Cum Laude (3.88 GPA)

Majors: Political Science & Liberal Arts
Minors: Economics, English, Philosophy, Chinese, Honors

LSAT: 99th percentile
GMAT: 99th percentile
Honors & Awards:
Who's Who in American Law, 1995-96
Moot Court Award for Excellence in Written Advocacy, 1990
Phi Kappa Phi Graduate Honor Society, 1989-92
Pi Kappa Alpha Powers Award (Outstanding graduating senior of the Pi Kappa Alpha National Fraternity), 1989
Outstanding Senior, Utah State Univ. department of Political Science, 1989
Man of the Year at Utah State University, finalist 1988 & 1989
Director of Organization of the Year at Utah State University, 1989
Eagle Scout, 1983
TaeKwonDo, Blackbelt, 2005
Community Leadership:
Gamma Epsilon Chapter Alumni Association, Trustee, 1994-present
International Tax and Business Lawyer (Boalt Hall Law School)
Articles Editor, 1990-91 Associate Editor, 1989-90, 1991-92
The Utah State Review (Utah State University)
Founder & Editor-In-Chief, 1988-89
Pi Kappa Alpha Fraternity, Chapter President, 1987-88
President's Ambassadorship Council, Director, 1987-88
Logan Community Council, Student Representative, 1987-88
Pi Sigma Alpha Honor Society, Vice-President, 1988-89
In addition to all that, he's had a successful law practice for over 20 years, runs a successful title insurance company, and has been involved in numerous other businesses. And he reads voraciously, devouring nearly a book a week on business, psychology, and more.
I'm sure you can understand why I wanted to work with him!
Our first product is a Kindle eBook titled "Small Business Revolution: Let's Lead the 99% to a World-wide Recovery". It's an all-meat, no-fluff introduction to a bunch of what we'll be teaching.
One thing you'll discover as you read is an invitation to join our network so that we can promote each others' businesses. Does that mean we're going to hype everyone in the network, willy-nilly, whether their products or services are worth it or not? Of course not. But we will do our best to help everyone in the network build a business worth promoting, and to help everyone network as effectively as possible.
You'll also find sections about relationships; patterns of leadership, business culture, and more, that are useful in business and how to combine them and apply them more effectively; values and principles; opposites (and how your business won't be complete till you know how to embrace them), and much more.
We'll be adding a ton of supplementary content and application examples to the website that only purchasers of the book will have access to.
One of my contributions to the book (hey, I'm proud of this idea!) is an "Apply It Now" section at the very end. We want to be sure that readers get as much value as possible from the book as quickly as possible. So once you've finished reading all the material, we've given you a bunch of questions to consider to help you apply what you've learned to your business.
If you have any doubts about the book, you can start by checking out our website, iKnowNetwork.info. You'll find a bunch of free content there (with a lot more to come). I think once you start to get a sense of the kind of value my brother and I are going to be delivering, taking the next step will be a no-brainer.

Share Your Comments: