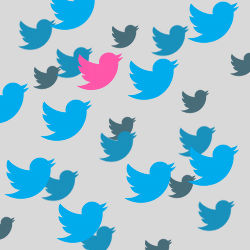 A while back, I wrote about how to craft an auto-DM for Twitter that isn't spam. In that post, I promised to elaborate on my "4 'N's of Twitter" strategy in a future post.
This is that future post.
The First 'N' of Twitter: Engage
Okay, so the first 'N' doesn't actually start with the letter "N". That's okay, because none of the other 'N's do either. :-) It does start with "en", though.
You never know who's going to follow you on Twitter. They may or may not be a good prospect for your business. They may or may not even know they followed you (maybe they're auto-following just to get follow backs). So the first thing you need to do is narrow down the list so that you can focus on the good prospects.
As I wrote last time, your auto-DM's purpose is to drive the initial engagement between you and your new follower. If your auto-DM is written right, those who accept the engagement will be the people you'll want to follow up with.
But we talked about that last time. Now on to the other 3 'N's.
This content is available only to Gecko Tribe Nexus Silver Members.

Share Your Comments: