Share on Facebook, Google+, LinkedIn and Twitter from One App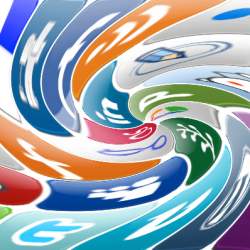 One of the biggest pains when sharing content via social media is that you either have to visit all the major sites, one-by-one,or ignore some of them. It's similar to the "too many in-boxes" problem that I blogged about a few years ago. Only this time, it's "too many out-boxes".
The solution is to use an app that can post to multiple sites. One of the most popular is HootSuite. If a free HootSuite account is too limited for you and you don't want to pay monthly fees, or if you're not a fan of its interface, SEO Content Factory may be what you're looking for. (Disclosure: it's my product).
Here's a video I just posted to YouTube demonstrating the new "Sharing" version of SEO Content Factory. You can use it to subscribe to blogs, YouTube videos, and anything else with an RSS feed, and share the content you find via Facebook, Google+, LinkedIn, and Twitter (including scheduling an unlimited number of tweets in advance).
The full version of SEO Content Factory can also post to WordPress, Blogger, Posterous, and Tumblr, and includes a few additional plugins. (You can add these capabilities to the Sharing version at any time.)
Find out more about SEO Content Factory

One Response:
Dane Morgan Says:
August 23rd, 2012 at 11:18 am

Wow. That's an unexpected and pleasantly surprising turn in development. I didn't download the update because I wasn't terribly interested in the "for the non early adopter" features you've been highlighting, but for this I'll be upgrading.
Share Your Comments: