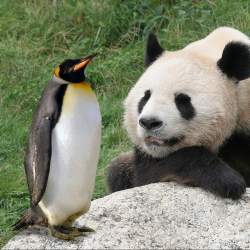 If your website got dinged by Google earlier this year (or if you want to make sure it doesn't get dinged as they continue to tweak their algorithms), you may be wondering what you can do about it.
Yesterday, SEO testing fanatic Jerry West wrote:
Most web masters who are having the most success overcoming Penguin are saying the same thing "¦ they are getting back to SEO/Marketing 101 and doing the little things right. I cannot emphasize this enough. Doing the basic things right will lead to a faster and more complete recovery.
Just above that quote was a list of five of the "basic things" -- making sure each page on your site has a unique title, updating stale content, etc. (Follow the link to see the others).
Now, I know there are exceptions. There's always going to be some cheater out there who comes up with a way to win. For a little while. And when they fall, another cheater will climb to the top of the heap. For a little while.
But if you want to hold steady in the SERPs without having to perform major surgery on your site every time Google gets the hiccups, it always comes back to publishing great content and getting legitimate links. There are other details that figure in too, but the basic core of sustainable SEO never changes.
Why would it?
If you can come up with a valid answer to that question, my next Blog Riff will point to your site.

One Response:
Nikole Fairview Says:
August 4th, 2012 at 11:25 pm

Everything in SEO seems to come back to the basics. I love the fact that all of those guys out there who think they have developed some trick or loophole to game the system have to retool and come up with new strategies after each time Google changes their algorithm. I think that all webmasters should take comfort in the fact that they are after basically the same as Google is—providing a quality experience for the site visitor. So why not just simply give your visitors what they want?

Ultimately, it really is as simple as creating quality content that actually helps people.
Share Your Comments: