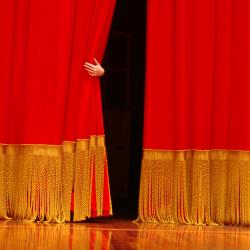 I was thinking today that I'd like to do something for my subscribers -- something to benefit you, and to build some relationships. Those are themes that keep popping up in different ways in a lot of the things I'm doing and reading recently: do a favor, work together, build relationships.
Nice ideals. But without action, they don't do anybody any good. So here's the plan. For 20 weekdays, I'm going to spread the love and feature one of my readers' blogs a day in a post on my blog.
If you'd like to have your blog featured, here's what you need to do now -- post a comment below with a link to your blog's homepage, and a quick description of what you're blog's about.
In a few days, I'll start picking blogs, finding one of your great posts, and writing a Blog Riff on it. Some of the posts will appear here. But if the topic of your blog is more closely related to one of my other blogs, I'll post my Riff there. You can follow me on Twitter, Google+ or LinkedIn for links to the posts that end up somewhere else.
I'll also tweet out links to some of your great posts that don't get featured.
I'm looking forward to reading your blogs!

11 Responses:
Share Your Comments: