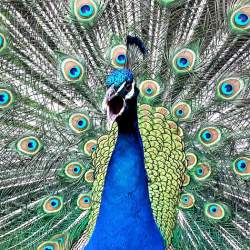 I don't know that I've ever attended an event dedicated to business networking. But I've attended business events with the intent to do some networking.
From what I hear, my experience was pretty typical: most of the time, networking events just don't work.
It's not that networking is simply a failed idea. Most, if not all, of the big players in internet marketing, for example, could never have achieved what they have without the support of their networks.
The failure isn't in networking itself -- it's in how we typically go about trying to do it.
In the first of a series of posts about why networking fails, Thor Roundy wrote:
I once attended a networking meeting where 200 people each took 15 seconds to pitch themselves. That took the first hour of the meeting. No trust was built. No action was taken. No value was provided. No relationships were formed.
The problem is that most participants see networking events not as opportunities to build relationships, but opportunities to advertise themselves. They come to talk, not to listen. The come to sell, not to buy -- or more importantly, not to give.
Thor's solution? Instead of just trying to suck value out of the network, bring value to it.
Listen. Have you read The 7 Habits of Highly Effective People? "Seek first to understand, then to be understood."
Offer to do something for someone else. Don't get caught up in thinking that it's all about making a sale that day -- in fact, that's not the point at all. Make it about building relationships that will lead to many sales in the future.
Also, don't let others suck you into simply making a purchase so that they can feel successful on that day. Again, the point is to identify people who you can see building a mutually beneficial business relationship with, and then nurturing that relationship.
If you're the only person in the room who's really listening, showing interest, offering to help, and focusing on long-term relationships, you'll have plenty of opportunities to introduce your business later.
To learn more from Thor about how to make your business succeed, visit The I Know Network.

One Response:
Nikole Fairview Says:
September 2nd, 2012 at 7:27 pm

I think this is true whether you attend events for internet business networking or whether you attend general business networking events for your local Chamber of Commerce or something like that.

I think part of the reason that these events don't work is because everyone is just looking for something. Everyone there is hungry for a customer, convert or affiliate that will work under them and this is a problem. The reason this is a problem is because that is just not the way the world works. You only reap if you sow. You can't just go into the room and everyone reap business success. It just doesn't work like that. However, if you structure a networking event to meet the needs of the participants, then it could be somewhat successful. Take a hair dressers networking event for example. Invite hair stylists, product creators, accountants, TV, newspaper and radio ad sales people, models etc. That way everyone truly needs something from others that are there. Useful service is offered or sewn by all and more successful connections will be reaped.
Share Your Comments: